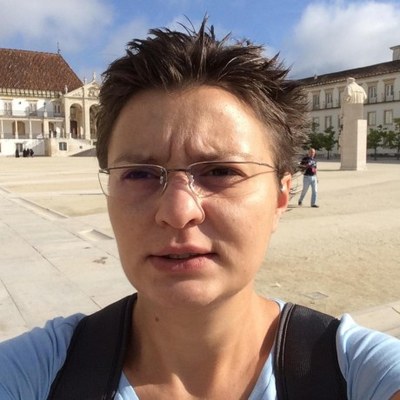 Claudia Ifrim
Passionate Software Engineer based in Bucharest, Romania
Meet Claudia Ifrim, a dedicated and enthusiastic software engineer with a burning passion for all things code. With a deep-rooted love for technology and a knack for problem-solving, Claudia Ifrim thrives on crafting elegant solutions to complex challenges.
With a career spanning 15 years, Claudia Ifrim has honed her skills across a wide spectrum of software development areas, from front-end wizardry to back-end mastery. She is a firm believer in the power of open-source collaboration and has actively contributed to open-source projects, including NASA Web WorldWind and Volto.
Claudia Ifrim is not just a coder; she is a technology evangelist who enjoys sharing her knowledge with the community. Whether it's through engaging talks, teaching formal computer science courses, organizing technology oriented events or mentoring budding developers, Claudia Ifrim is committed to fostering growth within the tech ecosystem.